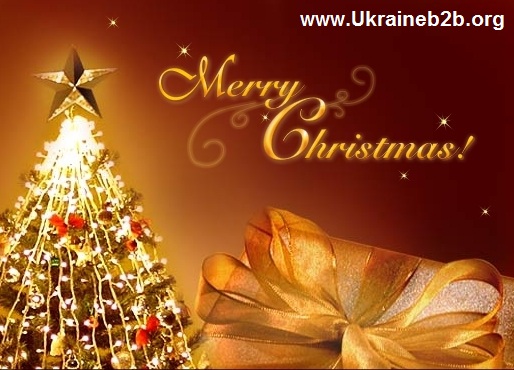 The Ukrainian Christmas festive days according to the Julian calendar, start on 6 January, Christmas Eve, and end on 7 January, "Jordan" or Epiphany.
During the Soviet time it was not officially celebrated in Ukraine. Instead communist government tried to substitute Christmas with the holiday of New Year. But people did not forget their traditions. After gaining it's independence in 1991 Ukraine started to celebrate Christmas officially as well.
Sviata Vecherya or "Holy Supper" is the central tradition of the Christmas Eve celebrations in Ukrainian homes.
The dinner table sometimes has a few wisps of hay on the embroidered table cloth as a reminder of the manger in Bethlehem.
Kutia (sweet grain pudding) is traditionally served at the Ukrainian Christmas dinner table. It is often the first dish in the traditional twelve-dish Christmas Eve supper (also known as Svyaty Vechir) and is rarely served at other times of the year.