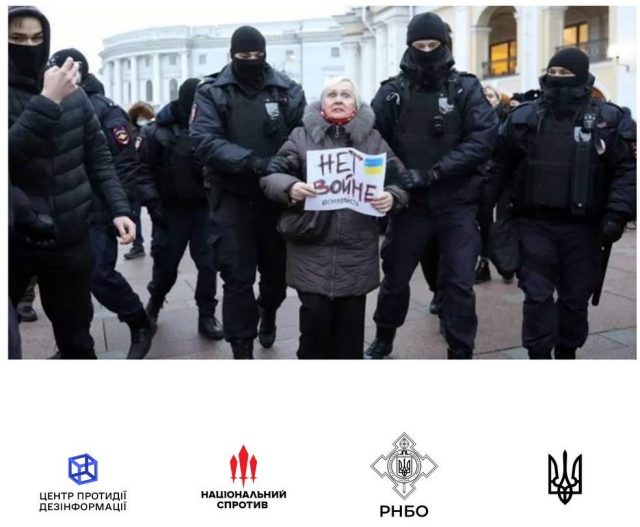 The National Security and Defense Council of Ukraine reports that actions against the war in Ukraine are taking place in Russia, security forces are detaining protesters.
🔺 Former coordinator of the headquarters of Alexei Navalny in St. Petersburg Denis Mikhailov on the morning of March 6 is being searched.
🔺 Police detained about 60 people during rallies in Vladivostok and Irkutsk.
🔺 About 96 people were detained in Novosibirsk. People were taken to paddy wagons just from the street, they did not take part in the action.
🔺 Activist-blogger Ilya Kursov was detained with a call to take part in the rally. Activist Vladislav Zubov was taken away by people in balaclavas without identification. Olena Bilousova was also detained in Barnaul.
🔺 Since the Russian invasion of Ukraine on February 24, 9,478 people have been detained in anti-war rallies in Russia.