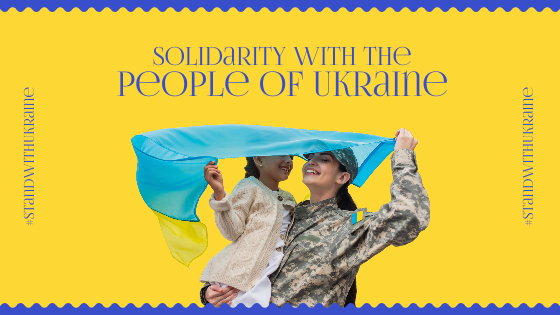 Since the spring of 2021, Russia has been building up troops near the Ukrainian border and on the territory of Belarus. The strike group reached at least 150,000.
US and British intelligence have warned that Russian President Vladimir Putin is preparing a large-scale invasion to dislodge the legitimately elected government of Ukraine.
On February 24, Russia attacked Ukraine along the entire length of the common border, from the territory of Belarus and the occupied Crimea.
The Russian army shelled border outposts and carried out airstrikes on more than 40 objects of military infrastructure in almost all regions of Ukraine. The movement of tank columns and manpower began.
Putin called it a "special operation" aimed at "demilitarizing and denazifying Ukraine."
The Army of Ukraine, the National Guard, the police, and Teroborona (territorial defense groups) are putting up fierce resistance.
Martial law and general mobilization were declared in Ukraine. President Volodymyr Zelenskyi said: "Ukrainians are on their land and will not give it to anyone."
Western countries apply more and more sanctions against Russia and provide weapons to Ukraine.
The Armed Forces of Ukraine knocked out the Russian military from the Kyiv region, Chernihiv region, and Sumy region. They are being pushed out of Kharkiv Oblast. Fighting continues in Donbas and southern Ukraine.
The Russian army is bombing, and shelling residential quarters of cities, and destroying civilian infrastructure, hospitals, schools, and historical monuments.
Ukraine filed a lawsuit against Russia in The Hague. On March 16, the UN International Court of Justice passed an interim decision – it ordered Russia to stop hostilities in Ukraine. The Kremlin did not react.
A separate proceeding regarding Russia's war crimes in Ukraine is being conducted by the International Criminal Court in The Hague.