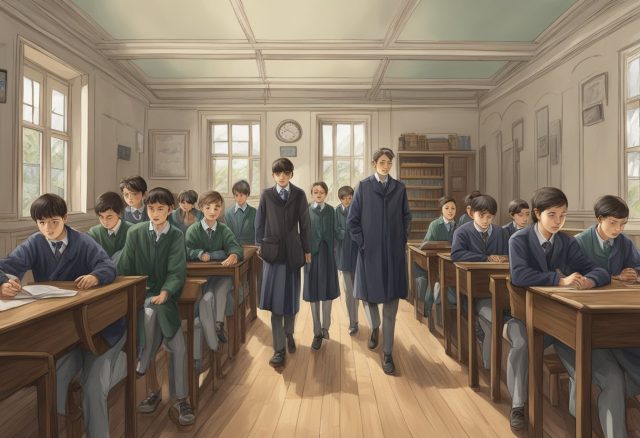 Serhiy Zhadan's The Orphanage is the story of a teacher's life in the conditions of Russian war in Ukraine, Donbas. It tells the story of Pasha, a local teacher of the Ukrainian language who is in the epicenter of the war. Sergei Zhadan's novel was recognized as one of the best books of 2017 and was included in the short list of "BBC Book of the Year 2017".
Although the novel tackles some heavy themes, its blend of relatability, mysticism, and thoughtfulness strikes a balance, making it a pleasurable read. However, some readers may find that certain elements of the story require a higher level of patience and concentration.
Bottom Line
If you're looking for an enriching and captivating literary experience, The Orphanage is a novel worth considering.
With its gripping narrative and profound insights, this book will challenge and inspire you in equal measure.
Click here to purchase The Orphanage and immerse yourself in this absorbing tale today!
The Orphanage: A Novel – Overview
If you're looking for a gripping and thought-provoking read, The Orphanage is that novel. This captivating story holds an impressive 4.4-star rating on Amazon, backed by 238 enthusiastic readers just like you. Published as part of The Margellos World Republic of Letters series, this book twists and turns through a captivating narrative journey.
Briefly, The Orphanage is the book about russian war in Ukraine and, because this topic causes too much pain, horror and night screams, not too many people are reading them. But this one is awaited for you! It will jumped into your arms and did not let go until the last page.
This story is about an ordinary language teacher named Pasha. Pasha is the same "little person" who does not decide anything. What's more, he doesn't even decide which side he is on, who for him is "ours" and who is "others". This is unnecessary, for what and why should something be decided at all?
All Pasha does is live his gray life, work somewhere, earn something, and of course does not affect anything, ignoring the lion's share of what is happening around. Pasha has a nephew who, unfortunately, is in a boarding school, but almost for the first time in his entire life, the main character decides something, namely to go and take the god.
He doesn't even know that his path is literally leading to the hottest spot, because Pasha doesn't watch the news, he doesn't need it. This book is living proof that sometimes it doesn't matter what character the main character has, what he does and says, because the very atmosphere and language of the author drives you to read further.
If you look for descriptive words, only "viscosity", "sticky fear" and "changes" come to mind, and every picture described in the novel burned brightly in front of your eyes, giving no chance to look away. Three days. That's how long the reader will spend with the character. That is how much we will take from the life of a person forced to experience the war on his own skin.
Now the closest thought to me is that any person who does not have his own family, country and Motherland is literally the same frightened and very lonely figure from the boarding school. And its stench, unfortunately, still lingers among us.
Top Features
The Orphanage, part of the Margellos World Republic of Letters series, is a captivating novel that has enthralled many readers. With a 4.4 rating based on 238 reviews, it's clear that this book has made a significant impact.
One can credit the novel's success to its well-structured 336 pages, keeping readers engaged without overstaying its welcome. The Orphanage is written in English, which ensures that a wide audience can appreciate its content.
Yale University Press, a reputable publisher, released the book on February 23, 2021, ensuring quality and careful attention to detail. Reading this paperback novel, one can't help but appreciate the comfortable dimensions (5 x 0.81 x 7.75 inches) and lightweight (11.2 ounces), making it perfect for extended reading sessions.
The Orphanage: A Novel is a remarkable addition to the literary world, ticking all the right boxes in terms of content, presentation, and publisher credibility. For readers seeking enthralling and thought-provoking literature, this novel is definitely worth considering.
Engrossing Narrative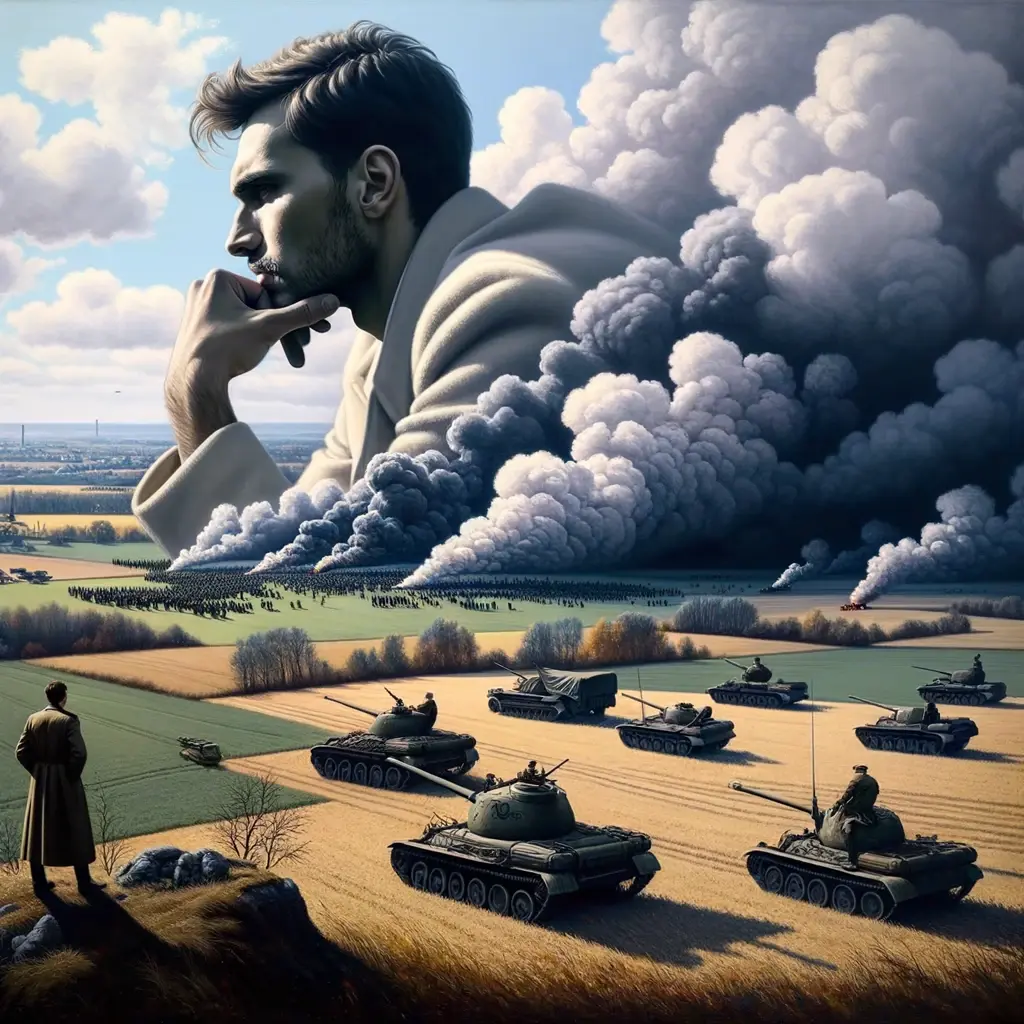 The Orphanage, a novel set in the context of the Russian war in Ukrainian, captivates readers with its vivid portrayal of a man's journey to retrieve his nephew from an orphanage amid chaos and danger. The quality of the storytelling shines through, with many reviewers expressing how deeply immersed they became in the tale. The character development is noteworthy as well, as we witness the main character's transformation from a passive and unengaged individual to someone ready to face the world with determination and courage.
One drawback, though, is the occasional vagueness about the identity of the soldiers and other minor details in the narrative. Some readers might find this aspect challenging, but it might contribute to the novel's surreal, otherworldly atmosphere, heightened by the current Russian war in Ukraine.
The Orphanage offers an engrossing narrative that takes readers on a thrilling, emotional journey through a war-torn city. Its thought-provoking prose and memorable characters make this book an unforgettable literary experience, even with some minor shortcomings.
Characteristic Prose
Zhadan describes so aptly, clearly and perfectly that all the cities, houses, people and the boarding school itself appear before the eyes. To be honest, sometimes it is even difficult to read due to the influx of emotions, worries and experiences. But this book is definitely worth reading. To avoid such a horror in the future, you need to know about it today and what leads to it.
Zhadan's novel creates just such a combination: a compromise of banal maxims and psychologically reliable observations. What's going on here is so much more important than any possible explanation that the explanations seem out of place. The obviousness of the explanations in the new prose scares Zhadan, to tell the truth, because life in Ukraine during the war years became deeper and more meaningful, and artistically more demanding than the literature of fiction.
Pros and Cons
Pros
The Orphanage novel has received a high rating of 4.4 out of 5 stars, indicating that the majority of readers found it to be engaging and well-written. Many appreciate its gripping narrative that follows the main character's journey from being uninvolved in life to becoming an engaged adult amid a war-torn setting. The touching story of an uncle trying to bring his nephew home from an orphanage in a city under siege resonates with many readers and showcases the beauty and power of Ukrainian literature. Others found the prose to be outstanding, memorable, and thought-provoking, with a strong sense of originality in the similes and descriptions used.
Cons
However, some readers mentioned that despite its literary brilliance, certain elements of the book might not resonate with everyone. For example, the author's vagueness regarding the soldiers' identities and the specific setting can be confusing for some. Additionally, a few readers mentioned that while the translation successfully retains many of the original lyrical ideas, there might be a sense that a more authentic experience of the story can be achieved by reading it in the original language. Lastly, the basic premise of a man trying to get through a city under siege might not appeal to all audiences, as it may be a heavy and emotional experience for some.
Engaging Plot: The story is set amidst a war-torn Ukraine and follows the journey of a school teacher, Pasha, who risks his life to save his nephew in an orphanage. The plot is not only engaging but also thought-provoking.
Vivid Imagery: Zhadan's writing style is rich with vivid imagery that brings the scenes to life. His descriptions are so detailed that readers can visualize the war-torn areas and feel the characters' emotions.
Cultural Insight: The book provides deep insights into Ukrainian culture and history. It presents a unique blend of local folklore, music, and poetry, making it a valuable piece of Ukrainian literature.
Realistic Characters: The characters in the book are well-developed and realistic. Their struggles are relatable, which makes readers empathize with them.
Social Commentary: "The Orphanage" reflects on the harsh realities of war and its effect on common people. It is a poignant social commentary on the ongoing war in Ukraine.
Emotional Depth: The book has a deep emotional layer. It explores themes of family, love, sacrifice, and the human spirit's resilience.
Customer Reviews
The Orphanage: A Novel has received a 4.4-star rating with 238 reviews from customers on Amazon. Readers find the book incredibly engaging and well-written, as the main character transitions from a disinterested individual to an active participant in life. Many reviewers mentioned being completely immersed in the story, highlighting its gripping nature throughout the chapters.
The novel takes place during a time of Russian military occupation in Ukraine. Its descriptive language and powerful writing style are appreciated by readers who find the prose to be outstanding, providing unique insight into the protagonist's journey.
"The Orphanage" is a powerful and absorbing tale, offering a unique perspective on Ukrainian literature and a timely insight into the challenges faced in times of conflict. While it may not be perfect, its many positives are praised by numerous readers, making it worthy of consideration.
Frequently Asked Questions
Who is the main protagonist in The Orphanage?
The main protagonist in "The Orphanage: A Novel" is Pasha, a middle-aged, single high school teacher who embarks on a perilous journey to rescue his nephew, Sasha, from an orphanage amidst war-torn Eastern Ukraine. The story revolves around Pasha's experiences and transformation from an uninvolved individual to an engaged adult.
Are there any notable themes in The Orphanage?
"The Orphanage" explores several notable themes, including the power of human resilience, the harsh reality of war, and the difficulties of navigating life in difficult circumstances. Readers have praised the novel for its gripping storytelling, evocative atmosphere, and the light it sheds on the Ukrainian conflict, making it an immersive and thought-provoking read.
The novel also highlights the importance of family and human connections, as Pasha is driven by his deep desire to reunite with his nephew and provide him with a sense of stability in a chaotic world. The obstacles and challenges they go through together reveal the complexities of human relationships, the strength of the human spirit, and the power of determination in trying times.
In summary, "The Orphanage: A Novel" is an engaging, well-written literary work that provides a detailed and powerful insight into the lives of ordinary people caught in extraordinary circumstances. Readers are drawn into its unique prose and lyrical ideas, which capture the heart-wrenching realism of conflict and the need for hope, family, and human connection in difficult times.